Fall of Magic Nominated for Origins Award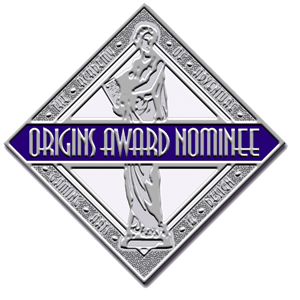 I made a news page. And this is the first piece of news.
The Academy of Adventure Gaming Arts & Design has nominated Fall of Magic for the Origins Award for RPG of the year.
If you are going to Origins this year, I will be there running Fall of Magic, Serpent's Tooth, and Night Forest at Games on Demand.
This will be my first convention away from the west coast and I'm reeeeealy excited. Please stop by and say hi!